A place to return to even if it were only for the food
– Karin Frik, Netherlands –
At Skeiding we definitely don't believe in fasting or diets! We are renowned for our authentic South African farm-style cuisine, served daily in the sunny dining area/braai room. Prepared with love in our traditional farm kitchen, Skeiding invites you to indulge your sense in "smullekker" farm breakfasts, malva pudding, homemade boerewors, flavoursome ostrich meat, and so much more.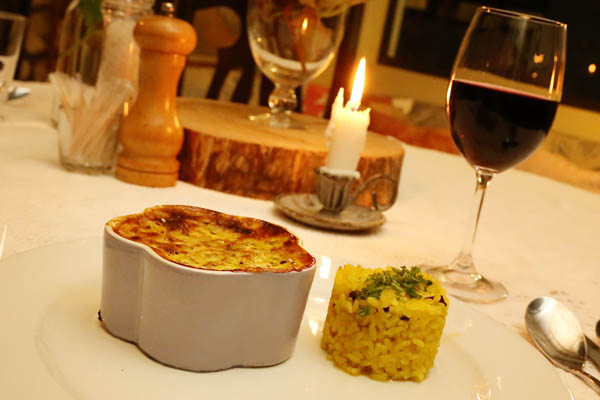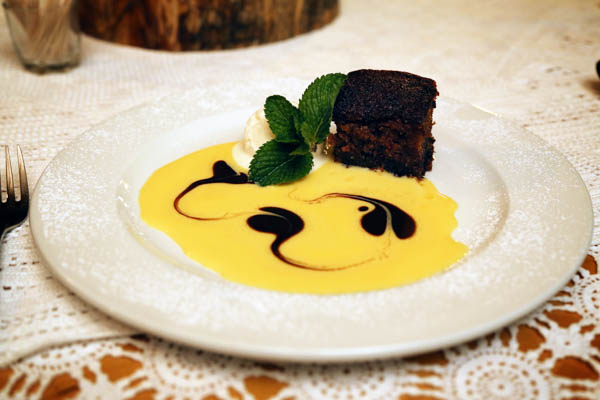 We've been in South Africa for three weeks and we have had our best breakfast here
– Fran & Jos de Groot, Netherlands –
BREAKFAST
Breakfast is served every day in the main homestead or next to the swimming pool (if the weather allows us) from 08:30 to 10:00. This proudly South African farm breakfast includes freshly baked bread every morning, eggs (come and try some ostrich eggs) prepared in a variety of styles, our very own smoked ostrich bacon, pork bacon, mushrooms and fried tomatoes. You're also invited to help yourself to fresh season fruits, various homemade preserves and jams, cereals, yogurt, and more.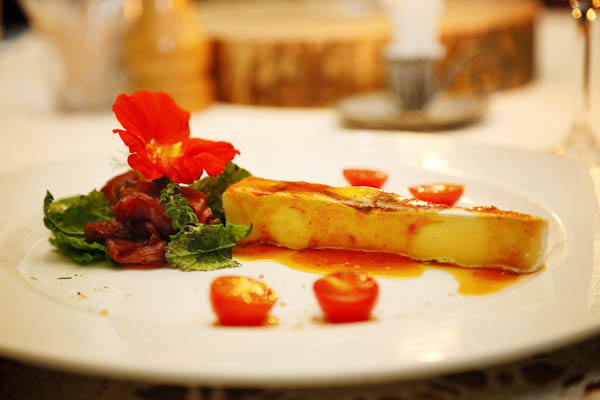 DINNER
Dinner is served in the braai area, where our resident braai master Neels cooks the meat on the open fire while Anne-Lizé works her magic in the farm kitchen. A three-course meal is served at the family dining table, which can include various traditional favourites like pumpkin fritters in caramel sauce, bobotie, ostrich fillet and more. We also have a wide variety of local wines on offer, and you can look forward to delicious homemade pudding (of course!).
When you've been living on a farm your whole life, you very quickly learn the true value of sharing and importance of community. That's why we'd like to share our recipes with you, so that you can take a little taste of the farm life home with you.